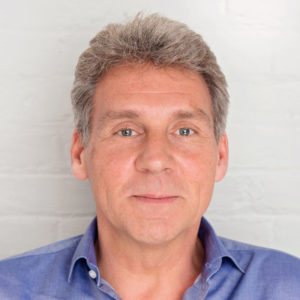 Frank Ziehe, a German native who has been based in London since the early 90s, brings a unique perspective to the team at Cosmos Luxury Yachts. With a passion for travel and a wealth of experience in the yachting industry, Frank's diverse background adds a touch of international flair to the team.
Having traveled the world extensively, Frank has gained a deep understanding of different cultures, customs, and yachting destinations. His global perspective and multicultural outlook make him a valuable asset in catering to the diverse needs of clients from around the world. Frank's ability to connect with people from different backgrounds and build meaningful relationships has earned him a reputation for outstanding customer service and exceptional attention to detail.
With a career spanning over two decades in the yachting industry, Frank has amassed a wealth of knowledge and expertise. He has held various leadership roles in yacht sales, charter management, and yacht operations, which have honed his skills in managing complex projects and delivering outstanding results. Frank's extensive experience and deep understanding of the yachting market make him a trusted advisor to clients seeking luxury yacht experiences.
Frank's passion for yachting is evident in every aspect of his work. He is known for his meticulous approach to yacht selection, ensuring that every yacht in Cosmos Luxury Yachts' portfolio meets the highest standards of luxury, comfort, and safety. Frank's keen eye for detail and commitment to excellence make him a valuable asset in creating bespoke yacht experiences tailored to each client's unique preferences and requirements.
Beyond his professional accomplishments, Frank's love for adventure and travel is a driving force in his life. He has explored diverse yachting destinations, from the Mediterranean to the Caribbean, and his firsthand experience of different cruising grounds allows him to provide invaluable insights to clients. Frank's global perspective and passion for exploring new horizons make him a true connoisseur of luxury yachting experiences.
As a prominent member of the Cosmos Luxury Yachts team, Frank Ziehe's German background, international perspective, and extensive yachting experience bring a unique touch to the company. His commitment to exceptional service, attention to detail, and passion for travel make him an invaluable asset in creating unforgettable yacht experiences for clients around the world.