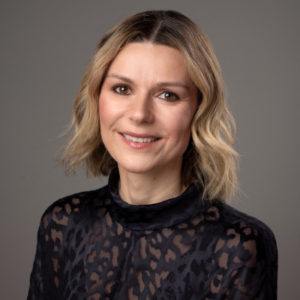 Kasia Harris is a seasoned professional in the yachting industry, bringing nearly two decades of expertise to the team at Cosmos Luxury Yachts. Based in London, Kasia has established herself as a prominent figure in the luxury yachting business, known for her unparalleled knowledge and passion for the industry.
With a career spanning over 20 years, Kasia has gained extensive experience in various aspects of the yachting world. From yacht sales and charter management to yacht operations and customer service, Kasia has honed her skills in every facet of the industry. Her deep understanding of yacht operations, market trends, and customer preferences has made her an invaluable asset to the Cosmos Luxury Yachts team.
Kasia's unwavering commitment to providing exceptional service to clients has earned her a stellar reputation in the industry. Her personalized approach and attention to detail ensure that every client's needs are met with the utmost professionalism and care. Kasia's ability to build long-lasting relationships with clients is a testament to her dedication to excellence and her genuine passion for the yachting lifestyle.
Beyond her extensive experience and expertise, Kasia's enthusiasm for yachting is palpable. She is always up-to-date with the latest industry trends and innovations, and her love for the ocean and sailing is evident in her work. Kasia's passion for yachting extends beyond her professional life, as she actively participates in various yachting events and competitions, further cementing her status as a respected figure in the yachting community.
As a key member of the Cosmos Luxury Yachts team, Kasia Harris brings a wealth of knowledge, experience, and passion to every project she undertakes. Her unwavering commitment to excellence and dedication to providing exceptional service make her an invaluable asset to the company and a trusted partner for clients seeking the epitome of luxury yachting experiences.